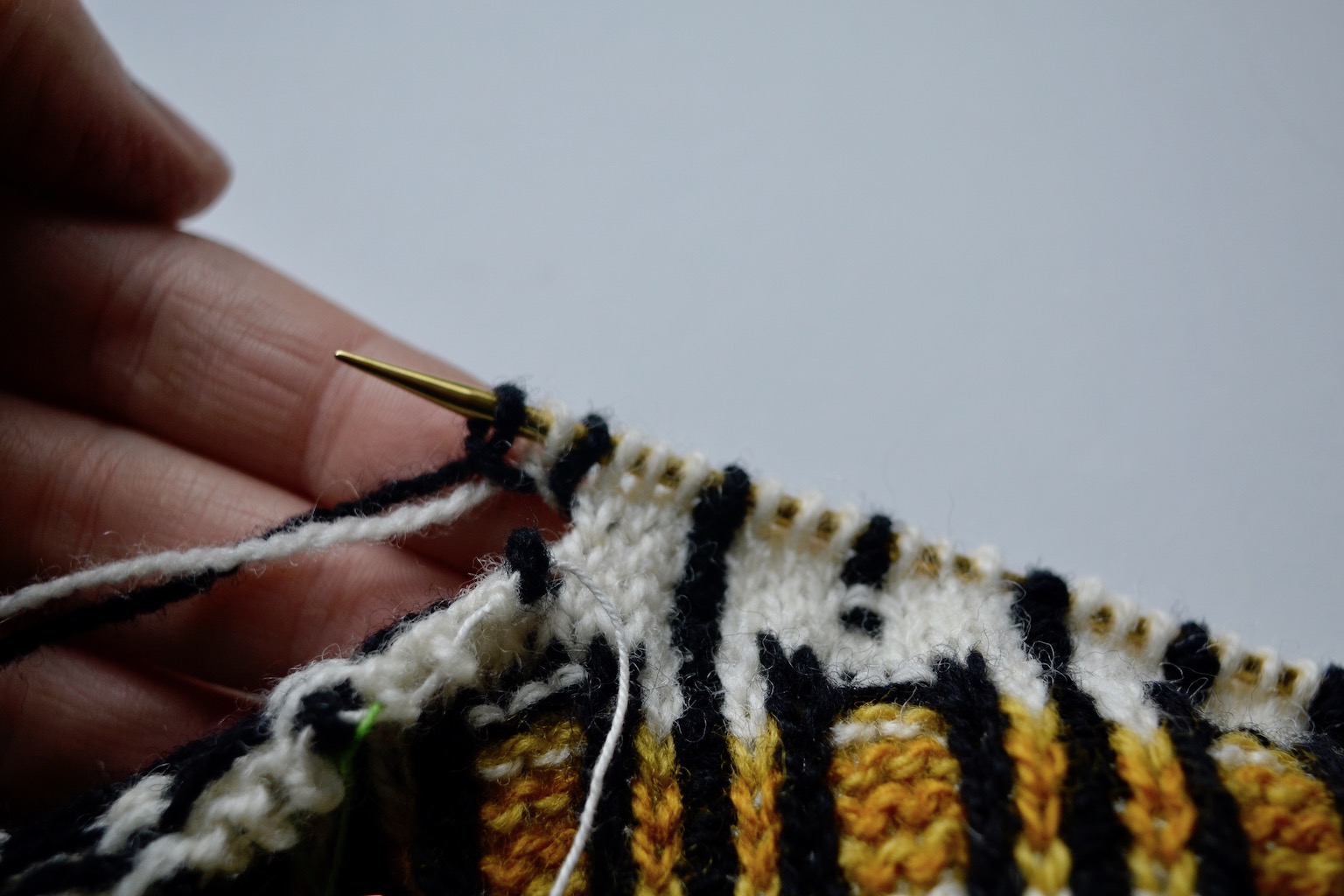 Steeking is a great technique for stranded knitting (also known as Fair Isle knitting). With the addition of steek stitches, a vest, sweater, or cardigan can be knitted entirely in the round, then cut open. So then, you don't have to knit flat in stranded knitting, and that's a major advantage. Purling in stranded knitting is notoriously difficult.
Some knitters are afraid of cutting their knitting. Me, I love it! It's not dangerous, and as long as you use a suitable yarn type, there is no risk that the cut stitches unravel.
By suitable yarn type, I mean a Shetland-type wool, Rauma Finull, or Retrofutura 2-ply Lambswool. All are "sticky" wools, where the strands of wool slightly adhere to their neighbors. Even with unsuitable yarn types, steeking is still possible. In that case, just make two machine seams along the steek and cut between them, that will completely eliminate the risk of unraveling.
Here, I'll show how to cast on for a steek using a backwards loop cast on with alternating colors. I've taken the photos while knitting a Folkvang Vest (pattern to come later) where the body is worked from the bottom up. Here, I've saved stitches on waste yarn for the underarm, and I'm ready to cast on the steek stitches: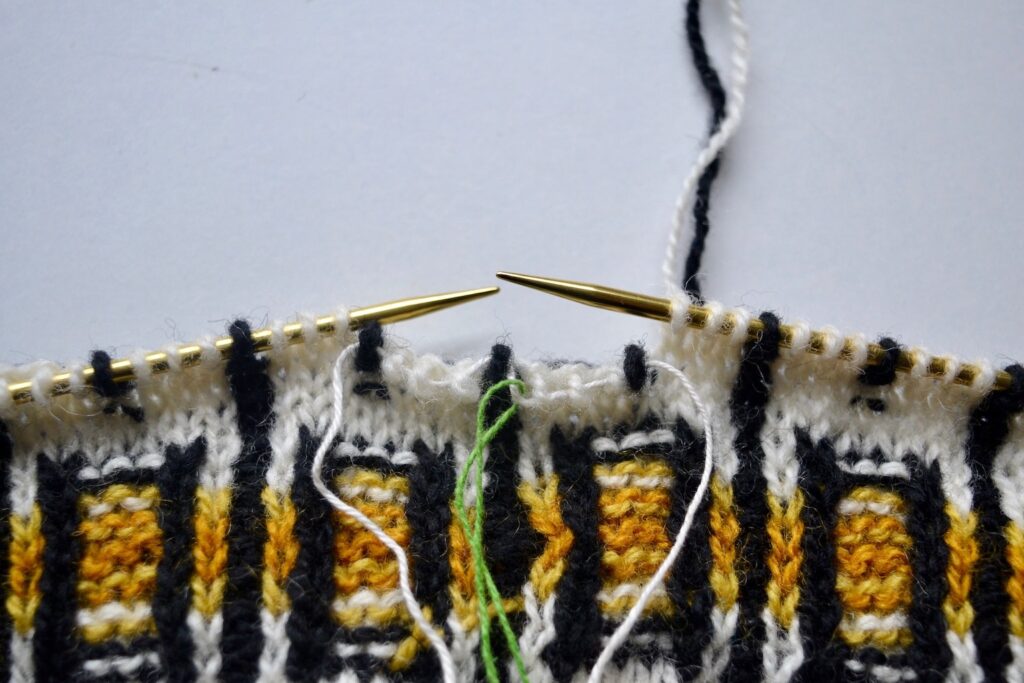 First, I cast on a black stitch – it's not hugely important which color you begin with, I chose black to make the float on the back as short as possible: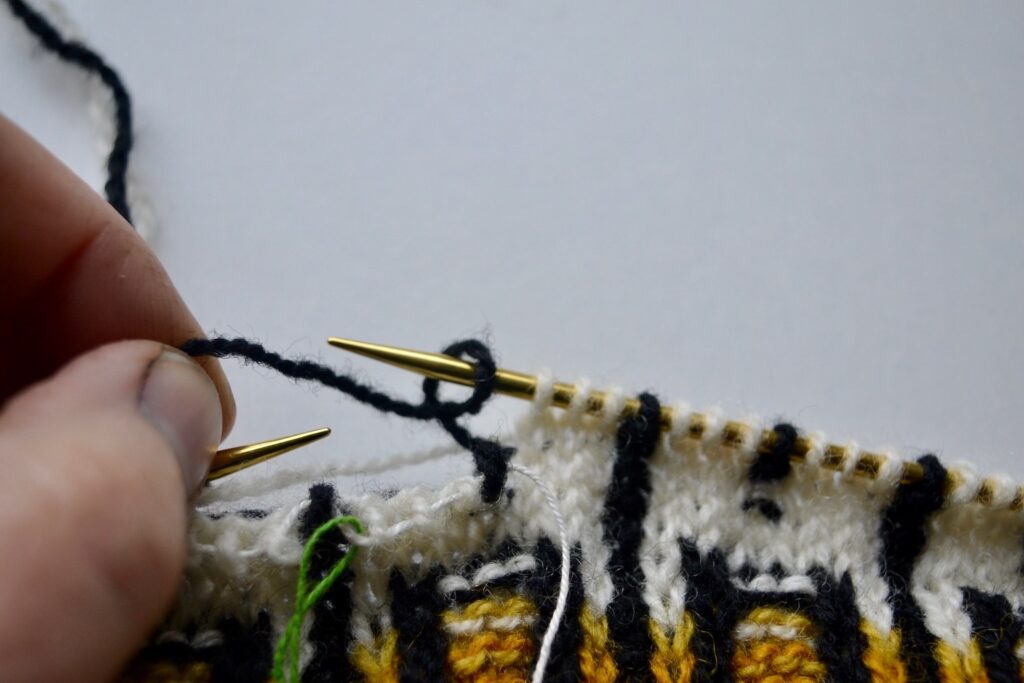 Then, I let the white yarn cross over the black yarn and cast on a white stitch: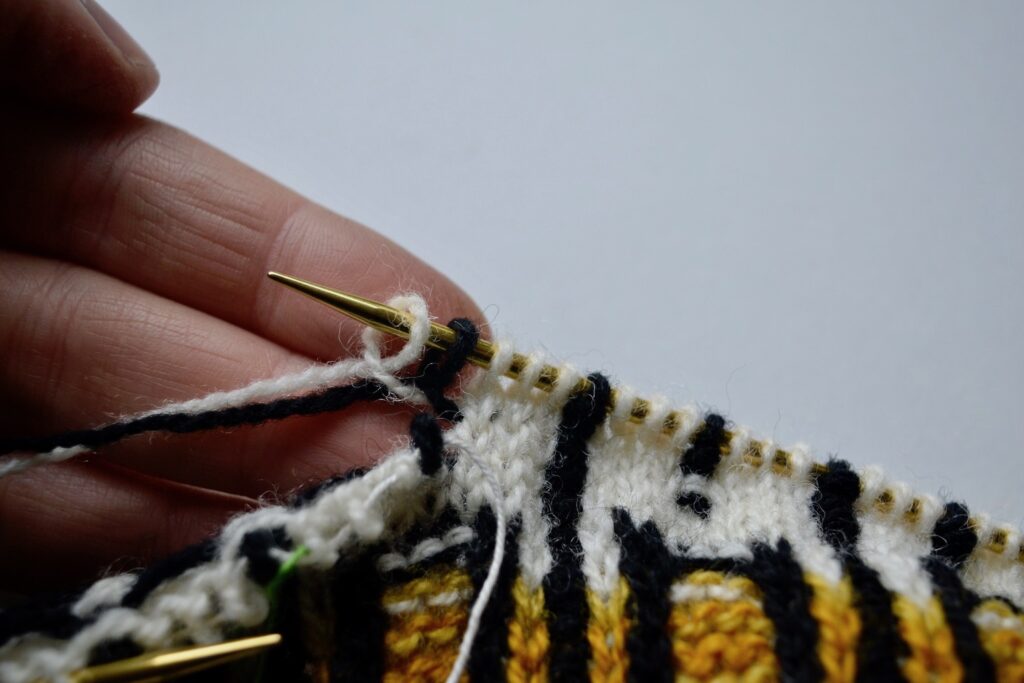 Let the black yarn cross over the white yarn and cast on a black stitch: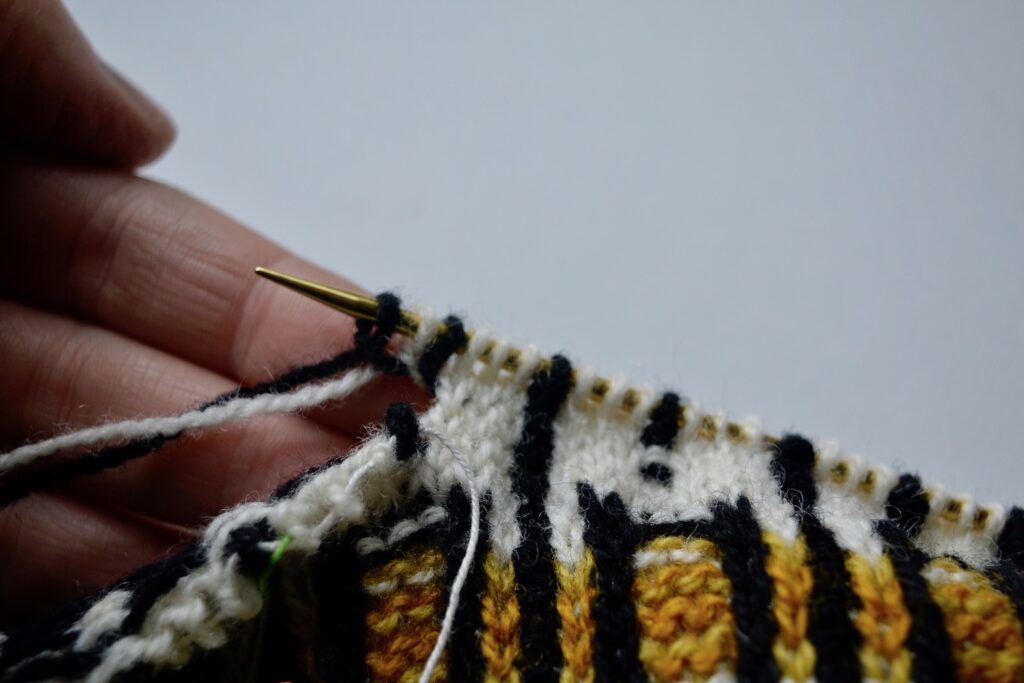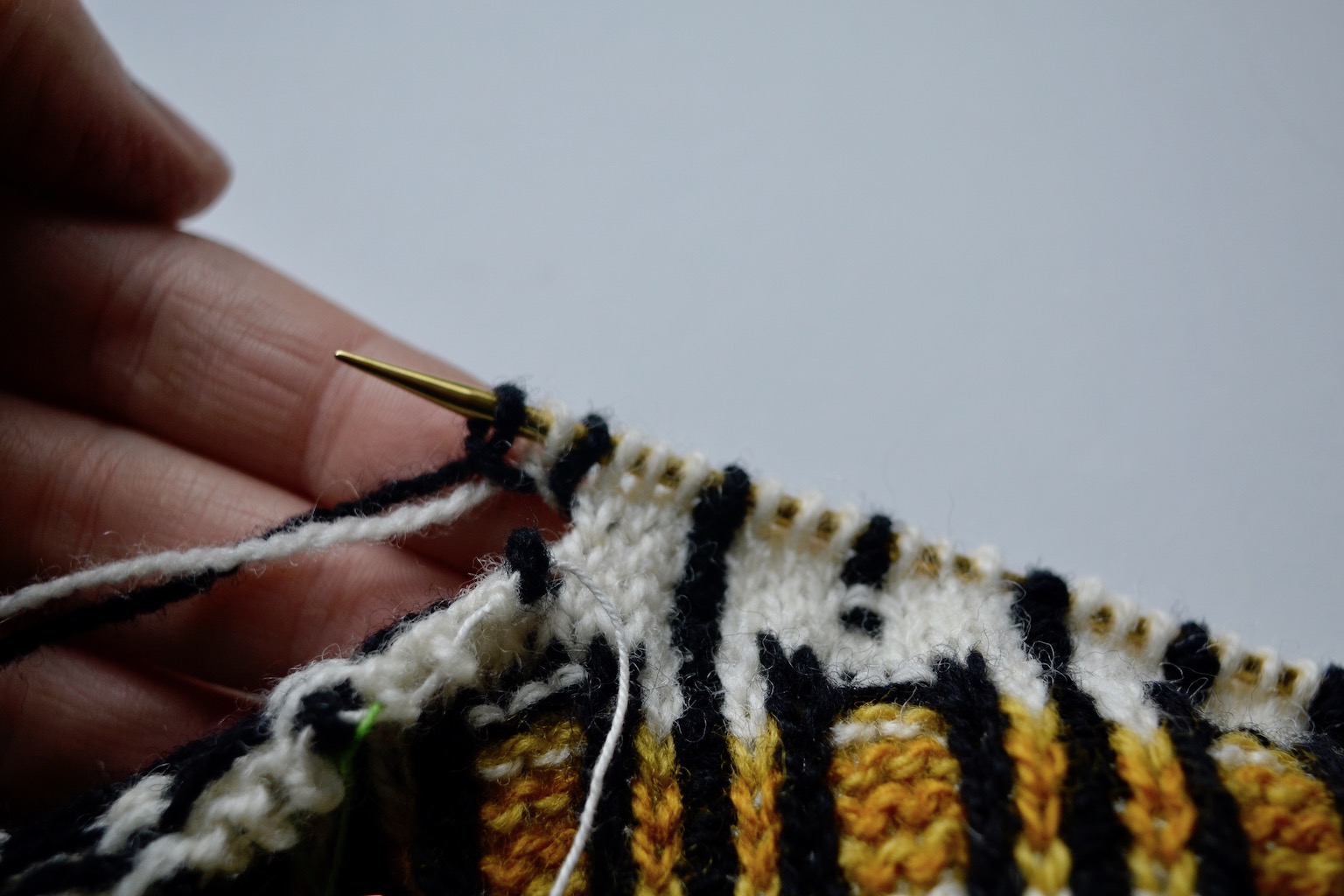 Let the white yarn cross over the black yarn and cast on a white stitch: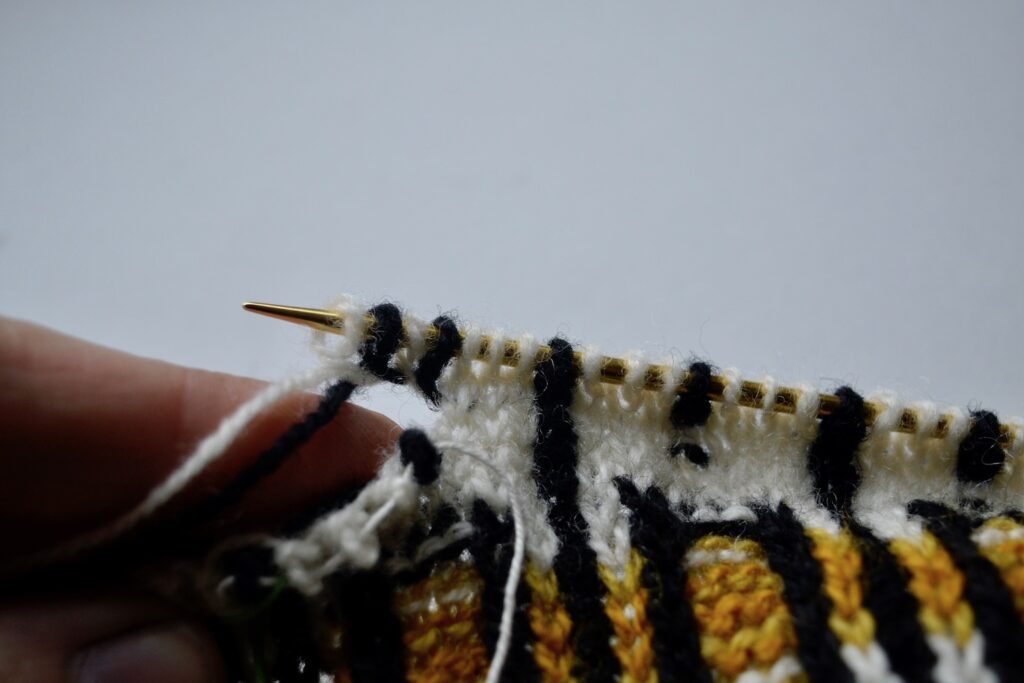 And so on! The yarns are twisted for each stitch, reinforcing the cast on edge. Here, I've cast on 8 steek stitches, my usual number: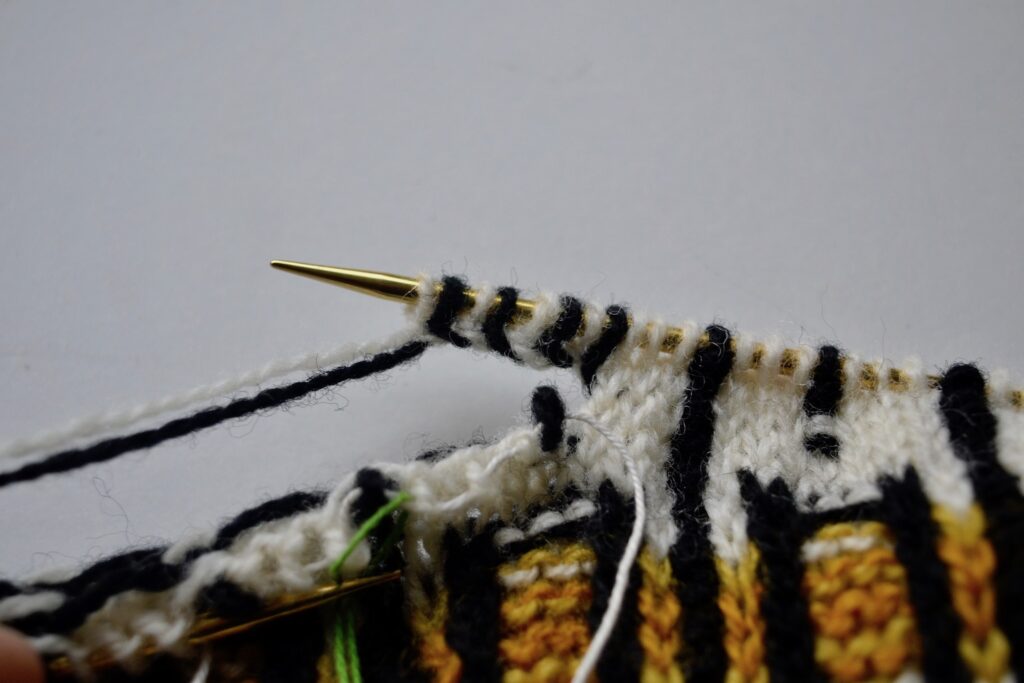 I usually place markers around the steek stitches. Otherwise, I easily get confused by all the color changes, especially when making decreases around the steek stitches.